About
Our Company Information
I am sorry. This page is our company information created for English-speaking countries.
All links are in Japanese page structure.
GREETING
Greetings
Founded in 1975, our company has kept introducing to the Japanese customers the most advanced computer network related products available from the United States, which are being utilized in a wide variety of environments here today. We have foreseen the advent of the fiber optics technology based communications, and deployed our businesses centered on enabling cost-effective usage of fiber optics cables any time, anywhere simplifying construction of the IT network infrastructure with fiber optics cables. We provide our customers with fiber optics based network connectivity products, multi-media transmission systems that can help extend networking distances, and also realize construction of broadband network infrastructure. These products have been given high marks in our market for their high performance, and our meticulous tech support. Our good sales records endorse all this. After building the network infrastructure, it behooves customers to take security measures in utilizing such network infrastructure. Thus, we have been addressing network security issues in order to have our customers make use of network systems more securely and yet in high throughput. For this purpose, we have been offering highly value-added solutions by carrying in our product line UTM security appliances that protect information systems against threats such as viruses, spy-ware, etc. over the Internet, and security proxy appliances that can provide network acceleration and security measures against improper web-accesses. In addition to these products, we also handle software poducts which cover data backup, risk management, security measures to ensure efficiency of management, high availability, and safety of the information assets such as databases, applications being used through daily operations. We are grappling with an issue of how we can protect the corporate data from disasters , system failures, etc..
As aforesaid, we are offering these products to our customers with our top-notch tech support. Furthermore, eyeing the globalization of communications with ubiquitous computing, NGN technologies, we will keep our eyes and ears open in exploring new products and technologies to meet our market needs.
We look forward to your continued patronage and support in the months and years ahead.
COMPANY PROFILE
4th Fl.Shinjuku Kensei Bldg, 5-5-3 Shinjuku Shinjuku-Ku Tokyo, 160-0022, Japan
+81-3-3357-9980
+81-3-5360-4488

9th Fl.KDX Shin-Osaka Bldg, 4-1-4 Miyahara Yodogawa-Ku Osaka City, Osaka-Fu, 532-0003, Japan
+81-6-6151-4034
+81-6-6151-4035

4th Fl.Pietro Bldg, 3-4-5 Tenjin chuou-Ku Fukuoka City, Fukuoka-ken, 810-0001, Japan
+81-92-731-1238

Established
January 10, 1994
Paid-up Capital
Yen 50 million
CEO
Mitsuhiro Yamazaki
Bank References
Sumitomo Mitsui Banking Corporation
Affiliated Company
Astro-Hidaka Corporation — The company handles Navigation and Guidance Equipment of Kearfott Corporation and component for aircrafts of Astronautics Corporation of America.
WebSite
https://www.psi.co.jp
OFFICE PHOTO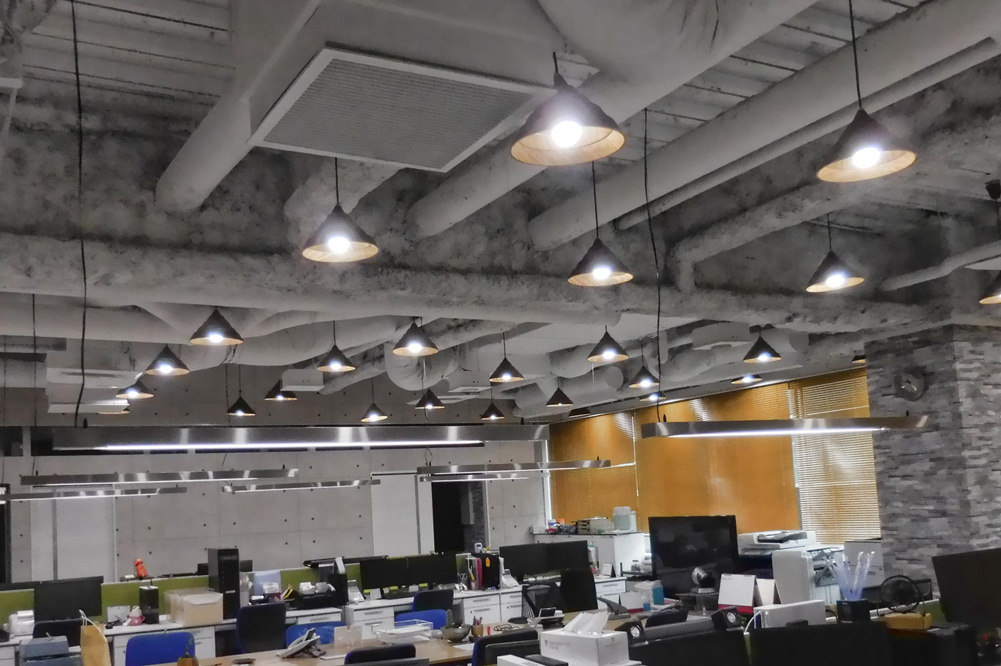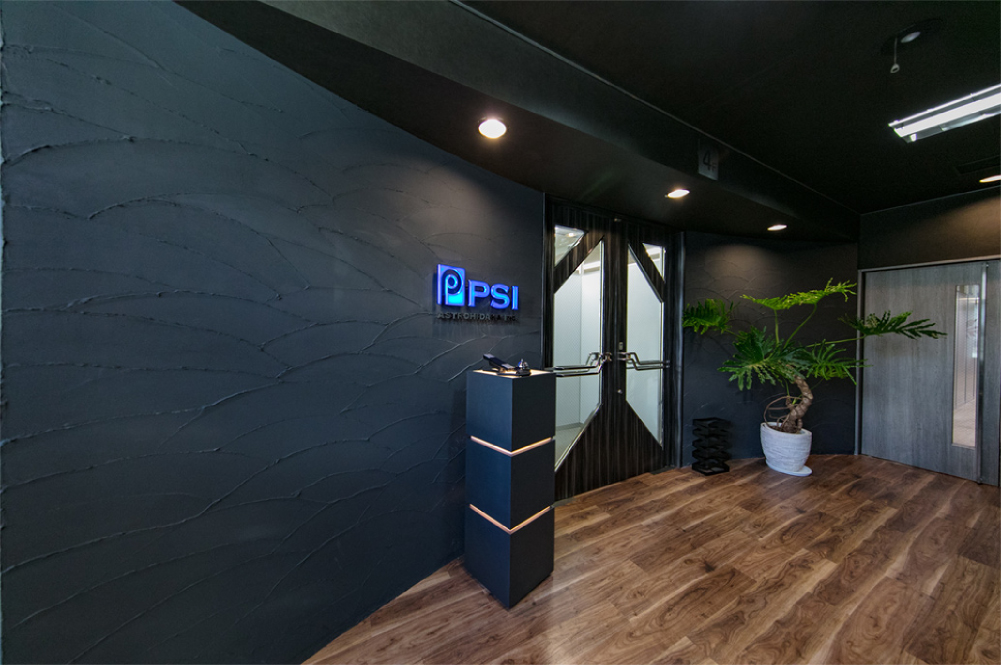 Access Maps
Headquarters Access Map
When displayed language isn't your language, please make the sign-in your Google Account.
HISTORY
The company inaugurated its operation under the name of Phoenix International Inc. and started to export consumer electronics products to U.S. and Europe.

Shifted its focus from export to import, and started to import high-tech gear such as tape backup sub-systems, storage sub-systems from the U.S. for domestic distribution.

The sales department of Phoenix International went independent and the new company called Phoenix Sales Inc. was formed in January. Since then, the company has been focusing on domestic sales of the products below stated.


Signed the distribution agreement with Transition Networks in Minnesota, USAon their fiber optics basednetworking connectivity products.
Acquired the distribution rights of networking connectivity products made by Networth ,Inc. in Texas, USA.

Signed the distribution agreement with Xante Corporation in Alabama, USA on their super-high resolution laser printers.
These printers have been sold in the DTP/pre-press industry here.

Became a distributor of the backup software of Seagate Software (now Veritas Software Corporation) in California, USA.

Entered into a distribution agreement with the Japanese unit of Computer Associates International, Inc. in New York on their backup/security management software.
Signed the distribution agreement with Network Peripherals in California USA on their networking connectivity products.
Acquired the distributorship of the fiber optics based multimedia transmission systems made by Physical Optics Corporation (now Broadata Communications, Inc.) in California, USA.

Became a sales representative in Japan for Taiwanese New Elite Technologies(NETI), Inc. on their fiber optics based CATV related products and components.
Changed the corporate ID from Phoenix Sales Inc. to PSI Inc. and increased the capital from Yen25 million to Yen50 million.

Acquired the sales rights of multi-media digital network gear of Enerdyne Technologies Inc. in California, USA.
Opened the Osaka Branch Office.

Started to sell the networking connectivity products made by MiLAN Technology in California, USA.
Acquired the stock of Astro-Hidaka Corporation held by Phoenix International Inc. and took over the business of instruments and electronic parts for aircraft applications from Phoenix International.


Acquired distributorship of ThinkFree Office suite products made by ThinkFree Corporation in California, USA.
Signed the distributor agreement with Fortinet, Inc. in California, U.S.A. and started to sell Fortinet network security products.
Signed the distributor of Strix Systems, Inc. in California, U.S.A. and started to sell their unique wireless related products.

Started to sell Fiber optic connector cleaning system made by Westover Scientific, Washington, U.S.A.

Signed the distribution agreement with Blue Coat Systems in California, USA on their network security appliances.

Signed the distribution agreement with Digital Lightwave, Inc. in Florida, USA on their digital communication test equipment, such as Network Infomation Computer (NIC) and Optical Wavelength Manager (OWM).

米Signed the distribution agreement with VIAVI in California, USA on their Communication Test & Measurement equipment, such as Fiber Inspection and Test products

Signed the distribution agreement with SafeNet in Merry Land, UAS on Authentication equipment, software and Encryption product.
Signed the distribution agreement with Lancope in Georgia, USA on Network monitoring system.

Start to sell the Network Storage Server PS2210NAS and PSiSCSI for 1G/10G Ethernet as won brand.
Also start to sell the lithium ion battery system named ELECSTOR for business use.
Developed iSCSI storage product. Start to distribute PSiSCSI and network storage server.
Signed the distribution agreement with Jennifer Soft in Korea on network application visualize software implement into the server.

Signed the distribution agreement with Check Point Software Technologies in Israel on firewall products.

Signed the distribution agreement with PIOLINK in Seoul on L2 security switch products.

Signed the distribution agreement with DarkTrace in Cambridge on the Enterprise Immune System based on Math and Machine learning technology.

Signed the distribution agreement with ZPE Systems in California on the Nodegrid. Nodegrid SR is an open platform appliance designed for secure access and control over remote and IoT devices at the EDGE of your network.
Opened Fukuoka Branch Office.
ACA2 INC (HQ:Chiyoda-ku,Tokyo Japan) obtained 100% of the company's share so that it would become their wholly owned subsidiary.

Became a subsidiary of Densan System Co.,Ltd through share transfer.
Fukuoka Branch Office relocated.

Osaka Branch Office relocated.
THE PRODUCTS AND ACTIVITIES
Computer network related products
Fiber optics based multi-media data transmission systems
Network storage related products
Wireless communication products
System integration and LAN installation works
Maintenance works for computer network systems and hardware
Authentication and encryption software and hardware
Network storage product
Network application visualize product
Firewall product
Gyro and components for aircraft application
Vendors and Product details :
Fortinet, Inc. (Sunnyvale, CA, USA)

UTM network security gateway products
Sandbox for Advanced Threat Protection (ATP)
Countering DDoS attacks products
Web application firewall products

Check Point Software Technologies LTD,(Israel)

Firewall Product
Software Product for cellphone

PIOLINK Inc. (Seoul, Korea)

TiFRONT provides L2/L3 switching and access security products

Darktrace (Cambridge, United Kingdom)

Enterprise Immune System based on Math and Machine learning technology

Transition Networks (Minneapolis, MN, USA)

Optical Fiber/UTP media converters
Mode converters
Network switches with optical fiber port(s) (multi/single modes)

Broadata Communications, Inc. (Torrance, CA, USA)

Fiber optics video/audio/data transmission systems
Fiber optics network data transmission systems
High quality fiber optics video/audio transmission systems

Astronautics Corporation of America (Milwaukee, WN, USA)

Components for aircraft applications

Kearfott Corporation (Little Falls, NJ, USA)

Navigation and Guidance Equipment